QUALITY POLICY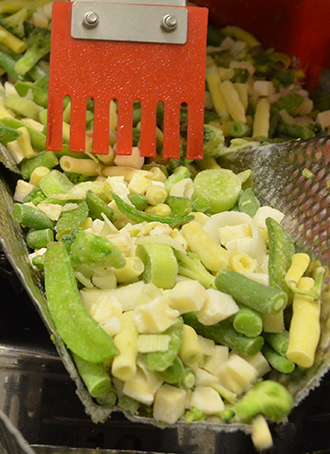 The Mission of CALFROST SP. z o.o. Is the production, freezing vegetables and fruits, refrigeration services and distribution of frozen food in accordance with the requirements and preferences of our customers.
Requirements of consumers are increasingly focused on food products, which should be understood by not only high-quality raw materials, very good organoleptic characteristics and attractive packaging, but above all the safety of the product health.
We want to achieve this by introducing a system to ensure the production of safe food and continued its improvement of the adjustment to the current requirementsand needs. Willingness to meet the expectations of customers for us is a guarantee of success and a strong position on the market and further development.

Implementation and effective functioning of the management system of quality and food safety, in accordance with the requirements of BRC: aims to produce safe food, increase Customer confidence and improve the organisation of work.
Bearing in mind that the development of our business depends on the satisfaction of our customers, we are committed to the production of food with high and stable, repetitve quality, safe for the health of the customer and meeting legal requirements.
Policy of quality and food safety, we intend to implement through the democration of strategic objectives and systematic monitoring of their implementation in the course of internal audits and reviews of the system carried out by the Board of Directors of the company:
Company modernization in order to comply with legal Polish and European Union requirements,
lowering the cost of operations, increase sales,
expand markets, development of export,
improve the organisation of work, improving internal communication, specify responsibilities and powers of employees,
increase awareness of the quality of workers,
improving health and safety at work,
improving product quality and safety,
continuous improvement of our system,
monitoring health quality products through the implementation of the principles of good manufacturing practice and monitoring critical control points the negative programs operating prerequisites,
reducing the negative impact on the environment.
We obligate our workers to do their utmost to realize Quality Policy and achieve declineated aims.