ABOUT CALFROST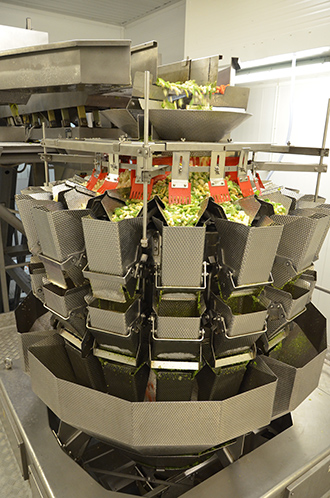 "CALFROST" Sp. z o.o Kalisz is known for years on the market as manufacturer of frozen vegetables and fruits. The offer of our own products is completed with products of the most recognized companies on Polish market. . The total offer of "CALFROST" contains more than 600 kinds of frozen products at competitive prices, which allows fruitful cooperation with customers, retailers, catering and wholesale customers and is reflected in the satisfaction of the customer.
CALFROST is situated in a region with a long tradition and high culture of vegetable and fruit crops, which is essential for the supply of raw materials for production.
Competitive advantage provides us many years of experience because Cold store in Kalisz was founded in 1954. In 1989, the company was founded Cooling Industry "CALFROST". On 5 January 2004 the company was transformed into a "CALFROST" Sp. z o.o., in which the majority of the shares acquired company "Nordis" Cold Polish Sp. z o.o. based in Zielona Góra.
Our ultimate goal is to provide customers with products of the highest quality, great taste and attractive packaging. Satisfaction of our customers is a great evidence that these targets are achieved.
Moreover, in recent years, a large part of our production was preparing for an export to Eastern Europe. At the moment, our products are conquering the market of Western Europe.
Qualified staff of specialists, their experience and modern technologies and machines are responsible for successful production and trade.

Object of the action:
CALFROST Sp. z o.o Kalisz activities include:
Buying and processing vegetables and some fruits
Production of frozen fruits, vegetables and mixes of vegetables
Cooling services in freezing, packaging and storing food products
Wholesale and retail of frozen food products both of our own production and other goods.